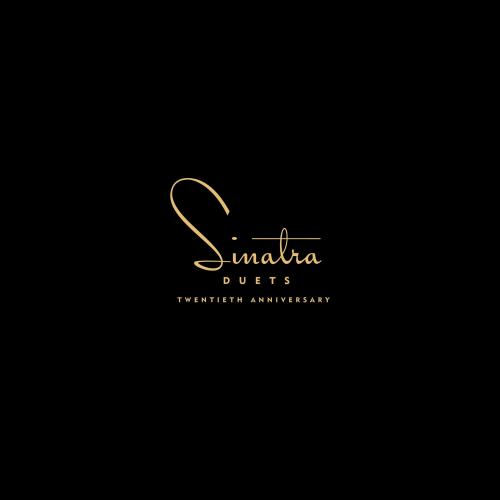 THE FIRST OF ITS KIND, SINATRA STARTED THE TREND OF 'SUPERSTAR' DUETS
GROUNDBREAKING ALBUM IS THE BIGGEST WORLDWIDE SELLING DUETS ALBUM IN HISTORY
AVAILABLE IN THREE EDITIONS: SUPER DELUXE BOX SET, TWO-CD DELUXE EDITION, AND BEST OF DUETS SINGLE DISC COLLECTION
SUPER DELUXE AND TWO-CD DELUXE EDITIONS INCLUDE NEVER-BEFORE-RELEASED RECORDINGS
"Frank Sinatra Duets" still exudes the feeling of a hot all-star recording session. Not since the sessions in 1985 for the U.S.A. for Africa charity single "We Are the World" have so many pop superstars performed on the same record.—The New York Times, 1993
What was referred to as "The Recording Event of the Decade," Frank Sinatra's groundbreaking and highly successful album Duets was originally released in November 1993, bringing together an array of global superstars, including Charles Aznavour, Anita Baker, Tony Bennett, Bono, Natalie Cole, Gloria Estefan, Aretha Franklin, Kenny G, Julio Iglesias, Liza Minnelli, Carly Simon, Barbra Streisand, and Luther Vandross for an album of standards that included many songs instantly associated with the Chairman of the Board.
To commemorate the 20th Anniversary of the groundbreaking, multi-platinum selling album, Capitol/UMe will release Frank Sinatra: Sinatra Duets – Twentieth Anniversary, on November 19, 2013, bringing together the original Duets and the follow-up Duets II, together in one deluxe package. Frank Sinatra: Sinatra Duets – Twentieth Anniversary will be available in three editions:
•Super Deluxe Box Set featuring Duets and Duets II 180-gram vinyl records in a gatefold LP jacket, two CDs including Duets and Duets II with bonus and unreleased tracks, a standard DVD featuring interviews, the official EPK and a promo video of "I've Got You Under My Skin" duet with Bono, plus a 20-page LP sized booklet with rare photos and new liner notes, an embossed lithograph with envelope, all housed in an elegant 12"x12" box complete with a gold foil-stamped title.
•Two-CD Deluxe Edition with bonus and unreleased tracks and a 32-page booklet with rare photos and new liner notes.
•Two-LP vinyl version of the original Duets and Duets II releases on 180-gram vinyl, gatefold jacket.
The Super Deluxe Edition and 2-CD Deluxe Edition releases will include two never-before-released recordings, "One for My Baby (And One More for the Road)" featuring Tom Scott and "Embraceable You" with Tanya Tucker, plus the rare bonus tracks "Fly Me to the Moon" with George Strait, and two versions of "My Way," one recorded with Luciano Pavarotti and the other with Willie Nelson.
In addition to these three anniversary editions, Capitol/Ume will also release Best Of Duets, a 14-song, single-disc collection featuring key tracks from both Duets and Duets II and the bonus track "My Way" featuring Luciano Pavarotti.
Sinatra recorded his tracks "live" with a 54-piece orchestra at the Capitol studios, the way he originally recorded his classic Capitol albums. In a pioneering move for the recording industry, at various locations using digital technology, Sinatra's 'duet' partners recorded their own vocal tracks to his recordings, allowing them to virtually 'duet' with one of the greatest entertainers of all time. Duets made history, not only for its cutting edge recording techniques, and having a renowned contemporary artist, LeRoy Neiman, specially commissioned for album artwork, but for being one of the most successful selling albums of the year, with the album shipping more than 1.3 million units and putting the 77-year-old Sinatra at the No. 2 spot on the Billboard charts, between Pearl Jam's Vs. and Meatloaf's Bat Out Of Hell II.
The highly successful follow-up, Duets II, was released the following year and included Jimmy Buffett, Neil Diamond, Lena Horne, Chrissie Hynde, Antonio Carlos Jobim, Patti LaBelle, Steve Lawrence & Eydie Gorme, Luis Miguel, Lorrie Morgan, Willie Nelson, Linda Ronstadt, Jon Secada, Frank Sinatra Jr., Stevie Wonder & Gladys Knight. Once again, Sinatra enjoyed a multiplatinum Top 10 record on the charts with Duets II at No. 9 on Billboard's Top 200 Chart.
Even after 50 years of recording, Sinatra continued to blaze a trail for artists and once again cut across all musical genres. These unique recordings are tributes to his legacy and to the immeasurable impact and influence he continues to have on music today.
CONFIGURATIONS:
2-LP VINYL
2-CD DELUXE EDITION
2-LP, 2-CD, DVD SUPER DELUXE
1 CD BEST OF JEWEL CASE
LP 1 (DUETS)
1. The Lady Is A Tramp – duet with Luther Vandross
2. What Now My Love – duet with Aretha Franklin
3. I've Got A Crush On You – duet with Barbra Streisand
4. Summer Wind – duet with Julio Iglesias
5. Come Rain Or Come Shine – duet with Gloria Estefan
6. New York, New York – duet with Tony Bennett
7. They Can't Take That Away From Me – duet with Natalie Cole
8. You Make Me Feel So Young – duet with Charles Aznavour
9. Guess I'll Hang My Tears Out To Dry/In The Wee Small Hours Of The Morning – duet with Carly Simon
10. I've Got The World On A String – duet with Liza Minnelli
11. Witchcraft – duet with Anita Baker
12. I've Got You Under My Skin – duet with Bono
13. All The Way / One For My Baby (And One More For The Road) – duet with Kenny G
LP 2 (DUETS II)
1. For Once In My Life – duet with Gladys Knight and Stevie Wonder
2. Come Fly With Me – duet with Luis Miguel
3. Bewitched – duet with Patti LaBelle
4. The Best Is Yet To Come – duet with Jon Secada
5. Moonlight In Vermont – duet with Linda Ronstadt
6. Fly Me To The Moon – duet with Antonio Carlos Jobim
7. Luck Be A Lady – duet with Chrissie Hynde
8. A Foggy Day – duet with Willie Nelson
9. Where Or When – duet with Steve Lawrence and Eydie Gorme
10. Embraceable You – duet with Lena Horne
11. Mack The Knife – duet with Jimmy Buffett
12. How Do You Keep The Music Playing? / My Funny Valentine – duet with Lorrie Morgan
13. My Kind Of Town – duet with Frank Sinatra, Jr.
14. The House I Live In (That's America To Me) – duet with Neil Diamond
DISC 1 (DUETS)
1. The Lady Is A Tramp – duet with Luther Vandross
2. What Now My Love – duet with Aretha Franklin
3. I've Got A Crush On You – duet with Barbra Streisand
4. Summer Wind – duet with Julio Iglesias
5. Come Rain Or Come Shine – duet with Gloria Estefan
6. New York, New York – duet with Tony Bennett
7. They Can't Take That Away From Me – duet with Natalie Cole
8. You Make Me Feel So Young – duet with Charles Aznavour
9. Guess I'll Hang My Tears Out To Dry / In The Wee Small Hours Of The Morning – duet with Carly Simon
10. I've Got The World On A String – duet with Liza Minnelli
11. Witchcraft – duet with Anita Baker
12. I've Got You Under My Skin – duet with Bono
13. All The Way / One For My Baby (And One More For The Road) – duet with Kenny G
BONUS TRACKS
14. My Way – duet with Luciano Pavarotti
15. *One For My Baby (And One More For The Road) – duet with Tom Scott
*previously unreleased
DISC 2 (DUETS II)
1. For Once In My Life – duet with Gladys Knight and Stevie Wonder
2. Come Fly With Me – duet with Luis Miguel
3. Bewitched – duet with Patti LaBelle
4. The Best Is Yet To Come – duet with Jon Secada
5. Moonlight In Vermont – duet with Linda Ronstadt
6. Fly Me To The Moon – duet with Antonio Carlos Jobim
7. Luck Be A Lady – duet with Chrissie Hynde
8. A Foggy Day – duet with Willie Nelson
9. Where Or When – duet with Steve Lawrence and Eydie Gorme
10. Embraceable You – duet with Lena Horne
11. Mack The Knife – duet with Jimmy Buffett
12. How Do You Keep The Music Playing? / My Funny Valentine – duet with Lorrie Morgan
13. My Kind Of Town – duet with Frank Sinatra, Jr.
14. The House I Live In (That's America To Me) – duet with Neil Diamond
BONUS TRACKS
15. My Way – duet with Willie Nelson
16. *Embraceable You – duet with Tanya Tucker
17. Fly Me To The Moon – duet with George Strait
*previously unreleased
DVD TRACKLISTING:
DUETS DVD
1. Sinatra: Duets (Electronic Press Kit, 1993)
2. I've Got You Under My Skin -duet with Bono (Music Video)
3. Bonus Interviews